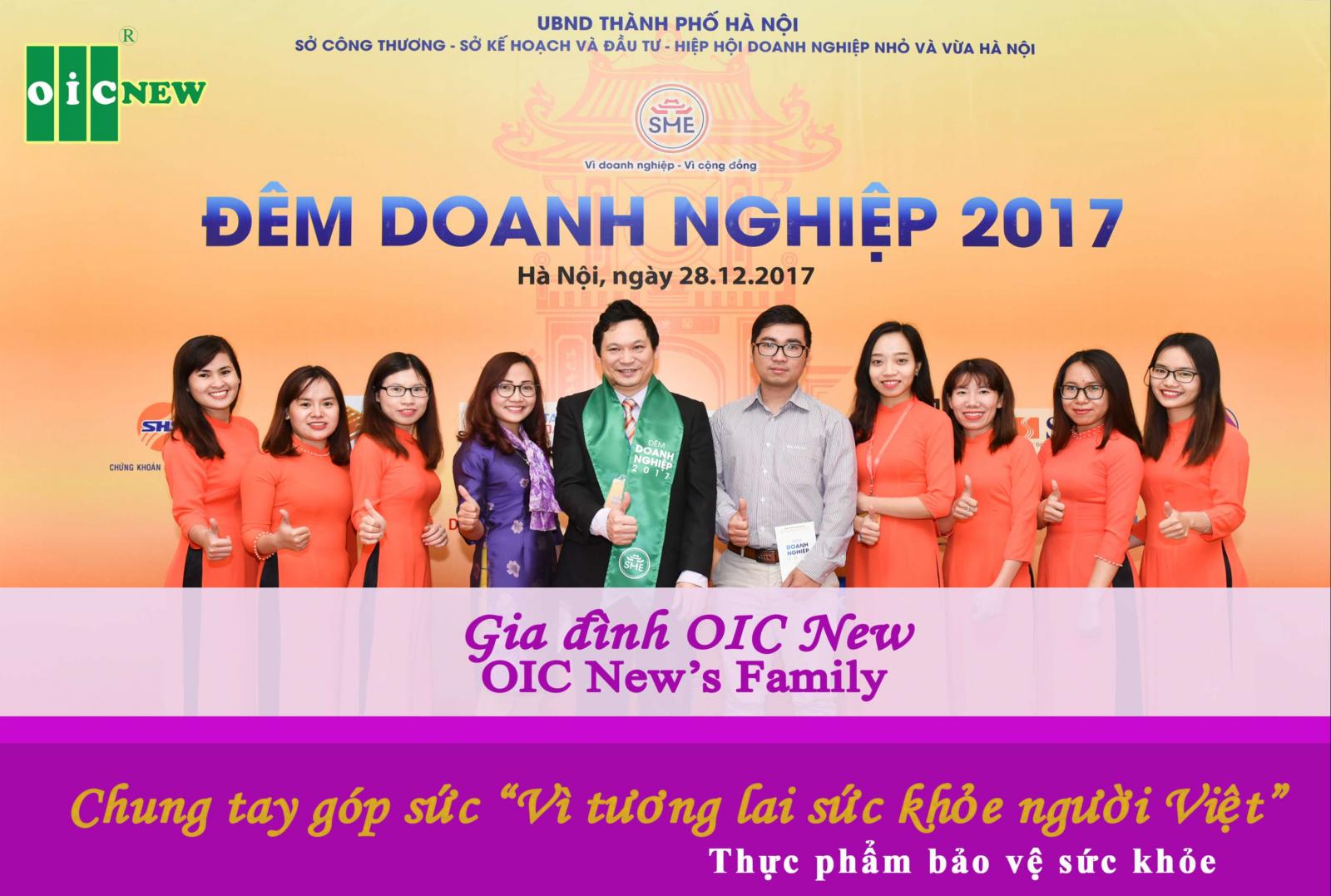 Nhat Hai New Technology Joint Stock Company – (OIC New) is a leading Vietnamese Science and Technology Enterprise in the field of Nanotechnology applied in Medicine, Agriculture and Industry. With a team of skilled and experienced engineers and leading experts in the Nano field, OIC NEW is constantly striving with the goal of bringing high-quality nanotechnology products of Vietnam to international reach.
Our vision 
OIC NEW is an organization with a vision to reach the world, becoming a leading domestic and international manufacturer specializing in manufacturing high quality Nano products in the field of Biomedical service for public health.
Our mission 
Provide a comprehensive health protection for Vietnamese people and bring Vietnamese wisdom to the world
Most advanced technology
Under the professional consults of international scientists from major universities in the world such as: Alabama – USA, PUMP Foundation – Netherlands, OIC NEW with exclusive research and production machines has successfully applied nanotechnology in the preparation of natural medicinal plants with the size of nanoparticles.
OIC NEW is proud to be the first and only unit that successfully modulates the smallest nanoparticles on the market today (20-30nm), with qualified additives – along with recipe secrets, Nano products are perfectly absorbed into the body and have hundreds of times more bioavailability than conventional products, both achieve high efficiency and maximum safety for the body.
Perfect service 
With the spirit of Vietnamese products, first of all for the health of Vietnamese people, OIC NEW is committed to provide customers with satisfaction from real product quality – real Nano for Vietnamese people, to attentive and caring service. We want not only to be a pioneer in Nanotechnology but also to be a pioneer in the healthcare ecosystem for every family. 
——————————————-***—————————————————–
Established on August 13, 2009, under the Business Registration Certificate No. 0104129835 issued by the Hanoi Department of Planning and Investment, OIC NEW is the first company in Vietnam to embark on a construction factory providing nanomaterials. Since 2010, OIC NEW has cooperated with Secoin Quang Ninh to research and apply Nano Chitosan products and cooperated with Vietnam Academy of Science and Technology on researching Nano Chitosan to increase the productivity of plants. At the same time, coordinate with the Ministry of Science and Technology – National Technology Innovation Fund to formulate a project to build a nano-material factory.
The first direction with nanotechnology is in the field of agriculture and industry, but now, OIC NEW has been and is one of the pioneers in the application of nano on natural medicinal herbs with great potential. With a strategic vision and a daring and scientific organizational measure, Dr. Luu Hai Minh – Chairman of the Board of Directors of Nhat Hai New Technology Joint Stock Company has built up the brand of OIC NEW with the first nano product line in the market and the world. As of the present time, OIC NEW holds more than 50 research inventions and commercialized products on the market. From standard herbal ingredients with scientific evidence of effectiveness, OIC NEW is the first company in Vietnam and in the world to make nano preparations with the smallest particle size on the market to support treatment of today's common chronic diseases. All products are protected by the National Office of Intellectual Property's Patent / Utility Solution for the Preparation Process to help consumers distinguish counterfeit and poor-quality goods.
With the motto: Prestige – Quality equivalent to international products, Nano OIC products always have to undergo extremely strict evaluation stages, from the control of input materials to meet the content standards, the additives must meet USP / EP international pharmacopoeia standards of the US and EU; until the inspection of product quality indicators of the National Institute of Hygiene and Safety. Therefore, OIC NEW products are trusted by customers and partners in Vietnam and abroad. OIC NEW's products successfully present in 63 provinces in Vietnam and in big global markets such as the US, Germany, Japan, Cambodia, Singapore, Angola…
The company has received the certificate of exporting goods to the US market by the FDA.
Continuously from 2016 up to now, Nhat Hai New Technology Joint Stock Company has received the Certificate of Merit and Flag of the Chairman of Hanoi People's Committee for its outstanding achievements in production and business activities, contributing to socio-economic development of the City. Awarded by the Hanoi Department of Science and Technology for its great achievements and works in science and technology activities. OIC NEW's products for many consecutive years have been certified as Vietnamese products that are loved by consumers and are in the top of Hanoi's key industrial products.
OIC NEW also performs OEM activities, orders raw material orders and commits to bring customers and partners the highest quality finished products with the highest technology content.
OIC NEW has close links with suppliers of guaranteed raw materials such as: Novaco Company, Saigon Pharmaceutical Joint Stock Company, F.D & C Company. CTC Company, Vietpharm Company, … At the same time, carry out quality tests and accreditation with state agencies such as: National Institute of Food Safety and Hygiene, Institute of Materials Science (under the Vietnam Academy of Science and Technology) enables clear and transparent traceability and quality control.