Nano is currently a "keyword" to help boost sales with nano silver masks, nano water purifiers, nano cosmetics…
The ability to go deep into the cell, without any barrier due to its ultra-small size (1 nanometer = 10-9 meters) is the preeminent of nanomaterials but can also make it dangerous meanwhile Vietnam still has no standard for this type of product.
Just enough to take effect
In 2016, the Institute of Environmental Technology – Vietnam Academy of Science and Technology introduced the DK silver nano mask with antibacterial effect. Dr. Tran Thi Ngoc Dung – Deputy Head of Environmental Technology Department – said: "This mask has a filter layer made of activated carbon and nanosilver, which helps to partially adsorb toxic fumes and kill bacteria. Bacteria retained in the filter layer will be destroyed by nanosilver. The most difficult thing is the technique of impregnating the filter layer so that the silver nano is not separated from the membrane and promotes its full effect. The amount of nano put into the product also needs to be carefully calculated so that it is just enough to work because too little or too much is not good."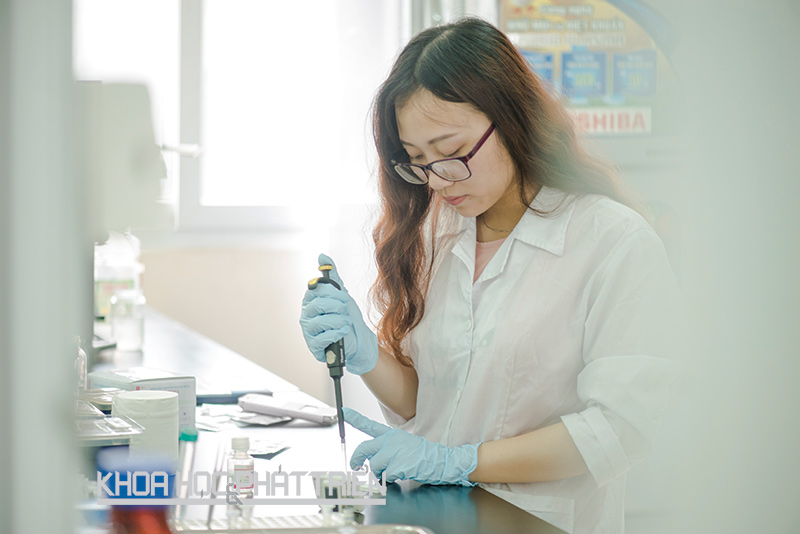 Try the rotavirus rapid detection test strip that causes diarrhea in children at the Institute of Biotechnology and Food Technology, Hanoi University of Science and Technology. Photo: Hoang Hiep
However, it is not easy for consumers to find such quality assurance products even though nano masks are sold a lot in the market with diverse origins. Assoc. Prof-Dr. Nguyen Hoang Nam – Faculty of Physics, University of Natural Sciences, Hanoi National University – said: "The masks advertised as using activated carbon and nano silver but cost only 2,000 VND. / pcs should not buy. Because, if produced individually, the material to make the core for the mask has reached several tens of thousands of dong. If mass production, the product price usually ranges from 35,000-40,000 VND / unit. The mask of the Institute of Environmental Technology has a listed price of 56,000 VND/piece.
Explaining the reason why nano masks cost more than normal products, Assoc. Prof. Truong Quoc Phong – Director of the Center for Research and Development of Biotechnology, Institute of Biotechnology and Food Technology, Hanoi University of Science and Technology – said: "When placing nano silver in the filter to kill bacteria, the manufacturer must ensure that the nano is not released and entered the human body. This requires standard engineering and technology. If the product is not of good quality, improperly impregnated nano will easily peel off the membrane and enter the user's body, causing negative effects."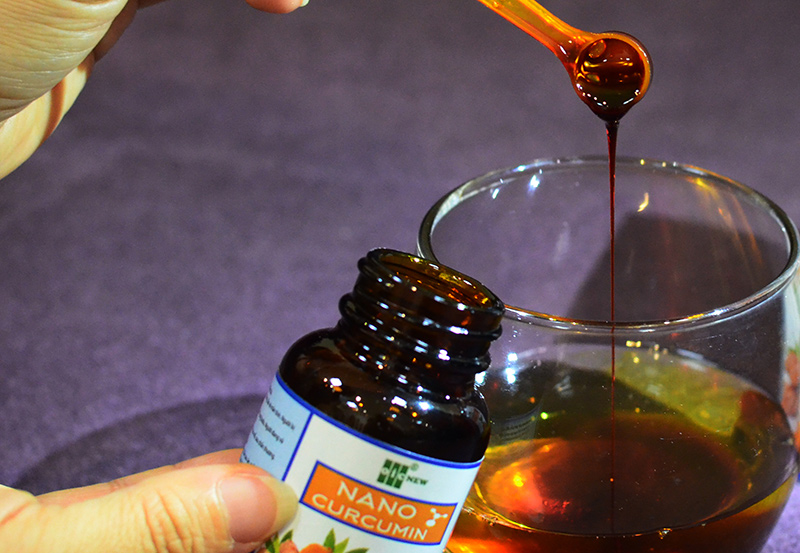 A nano curcumin product made in Vietnam. Photo: NV
With the product of hand sanitizer, washing vegetables with nano added, Assoc. Prof-Dr. Truong Quoc Phong also noted to be careful: "When using this product, even though the water has been washed away, a part of nanosilver still enters. our body. Nano with very small size can enter each cell. How it will affect the body, what amount has negative effects … is still something that scientists around the world are studying."
Need to develop nano safety standards
Dr. Le Thi Hien – Head of the Department of Bio-nanotechnology – Faculty of Engineering Physics and Nanotechnology, University of Technology – raised the issue: "On the mass media, there are many advertisements for nano products. like nano calcium, nano zinc, nano silver. What I wonder is that we don't have an inspection agency to confirm the presence of nano in the product and its content."
According to Associate Professor Truong Quoc Phong, not long ago, the Institute of Biotechnology and Food Technology, University of Science and Technology had the idea of ​​using nano silver to preserve agricultural products and limit spoilage. However, when researching, the institute discovered that there was no standard for using nano in fruits, so this project was not carried out. Assoc. Prof-Dr. Tran Hong Con – University of Natural Sciences, Hanoi National University, author of Skynano nano water purifier – said that with this product, the National Institute of Food Safety and Hygiene Testing only tests water output and input quality, but there is no requirement for testing with the machine.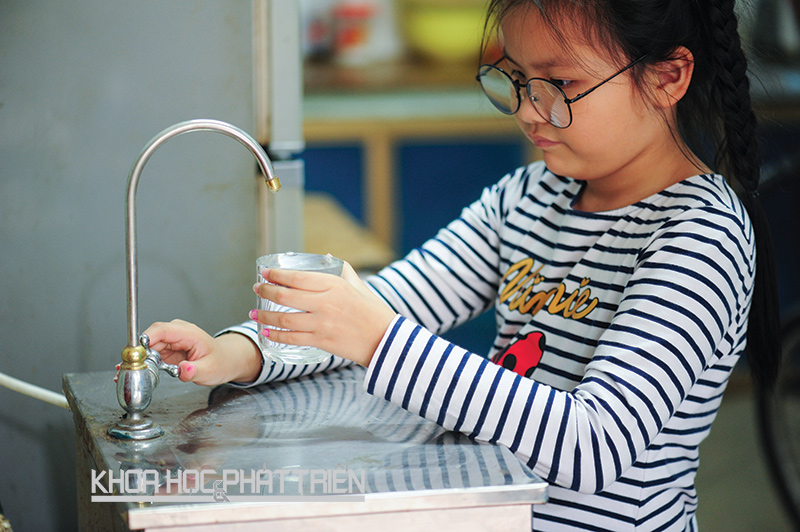 A type of nano water purifier is quite popular in Vietnam. Photo: Pham Binh
Explaining this, Mr. Nguyen Nam Hai – Deputy General Director of the General Department of Standards – Metrology – Quality, Ministry of Science and Technology (Science and Technology) – said: Usually technology is always new, is a creation and goes ahead. one step ahead of the standard, the lack of standards for new technologies is understandable. Nanotechnology is very new and unique while resources are limited. Management agencies will base on social needs to focus on research and development of standards.
For example, currently standards for nano or nano curcumin masks have been developed and promulgated; As for new products related to nanotechnology, we will have a roadmap to develop standards for products that fall under the jurisdiction of the Ministry of Science and Technology.
According to Dr. Hien, currently no country has regulations on safety thresholds for nano. In Southeast Asia, Thailand is one of the leading countries in the development of safety standards for nano, but only regulations on products containing nano, how much content, but no safety standards. Thailand is calling on countries to join hands in developing a set of standards for what is toxic and non-toxic, a quality control process called Nano-Q (nano quality).
According to Ms. Hien, in order to develop safety standards for nano, it is necessary to involve at least 3 ministries, namely Science and Technology, Health, Natural Resources and Environment. And Professor-Dr. Nguyen Quang Liem – Director of Institute of Materials Science, Vietnam Academy of Science and Technology – said: "Any substance, whether good or toxic, must determine the threshold for use. The substance is not toxic, but too much is not good. Substances at the nanoscale penetrate quickly. Therefore, if the normal poison has a low threshold, the nano-sized poison must determine this threshold much lower."
Source: KHOA HỌC & PHÁT TRIỂN