The old year has passed, and we are about to welcome a new year, with the Lunar New Year atmosphere filled with return. In a time when the market is flooded with fake goods, fake goods, and poor quality goods, choosing Lunar New Year gifts for people with diabetes is really difficult. But don't worry, I will tell you a good quality and healthy Lunar New Year gift.
The Lunar New Year is one of the most important holidays for Vietnamese people, a time when everyone gathers together for cozy reunion meals. This is a beautiful tradition during Lunar New Year.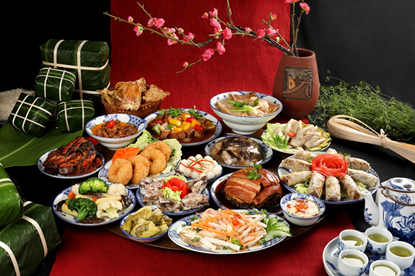 Hearty meals have become a specialty of Lunar New Year, but it also has a lot of potential dangers when we overeat, get out of control and lead to various negative consequences for our health. such as: obesity, hyperglycemia, diabetes complications, increased risk of diabetes and increased risk of heart disease…
Eating too much will cause blood sugar to spike because the body starts to overcompensate and produce more insulin than usual to keep blood sugar in the normal range. It is a great concern for people with diabetes before having high blood pressure and extremely dangerous complications of the disease.
Before worrying about health when eating too much on New Year's Day, what will be a good solution for people with diabetes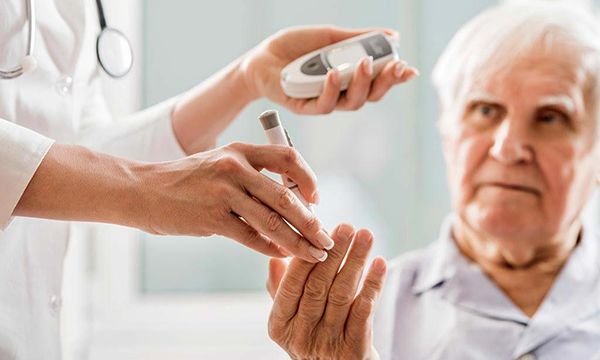 Notes on the diet:
Never skip meals to avoid hypoglycemia. Eat several small meals throughout the day. This is quite suitable for Lunar New Year holiday when most do not have a fixed meal, every time they meet friends, they will sit at the table to eat.
In the Lunar New Year, there are often many fried dishes, sticky foods (banh chung, banh tet, sticky rice …). People should add more green vegetables and use low-sugar fruits for dessert (oranges, tangerines, grapefruit…).
Jams, confectionery and carbonated soft drinks used quite a lot during Lunar New Year are foods with high sugar content. Diabetics should not eat this food group. Consider using a sugar substitute when using coffee or tea. Use filtered water or tea instead of carbonated soft drinks.
Alcohol on New Year's Day is inevitable, but this is the cause of hyperglycemia because alcohol prevents glycogen synthesis, thereby affecting the liver's metabolic ability. According to experts, diabetics should only consume 200ml of wine per meal. Absolutely do not drink alcohol without eating, do not take diabetes medicine with alcohol. For cases of insulin injection, after drinking alcohol, patients should check their blood sugar before going to bed, if blood sugar is lower than 6mmol/l, they must have additional snacks.
Good food groups for people with diabetes include: vegetables such as cauliflower, carrots, green vegetables, peppers, tomatoes, potatoes, corn and green beans; Fruits include oranges, melons, berries, apples, bananas and grapes. In addition, people with diabetes should eat foods with heart-healthy fats like avocados, nuts, and healthy fish like salmon, tuna, mackerel, canola oil, and olive oil.
The solution comes directly from the use of natural herbs
People with diabetes, once diagnosed with the disease, often think that they have to "live with the flood", because the disease is long-lasting and difficult to cure, often requires long-term treatment with western medicine, causing fatigue and persisting. At many risks of dangerous complications, especially during each Lunar New Year holiday, the fear of high blood sugar increases. Therefore, at present, the use of natural herbal products in supporting the treatment of diabetes is being prioritized by patients because of the effectiveness as well as the benign and safe products that the product brings. . One of them is the gamma oryzanol component in rice bran oil.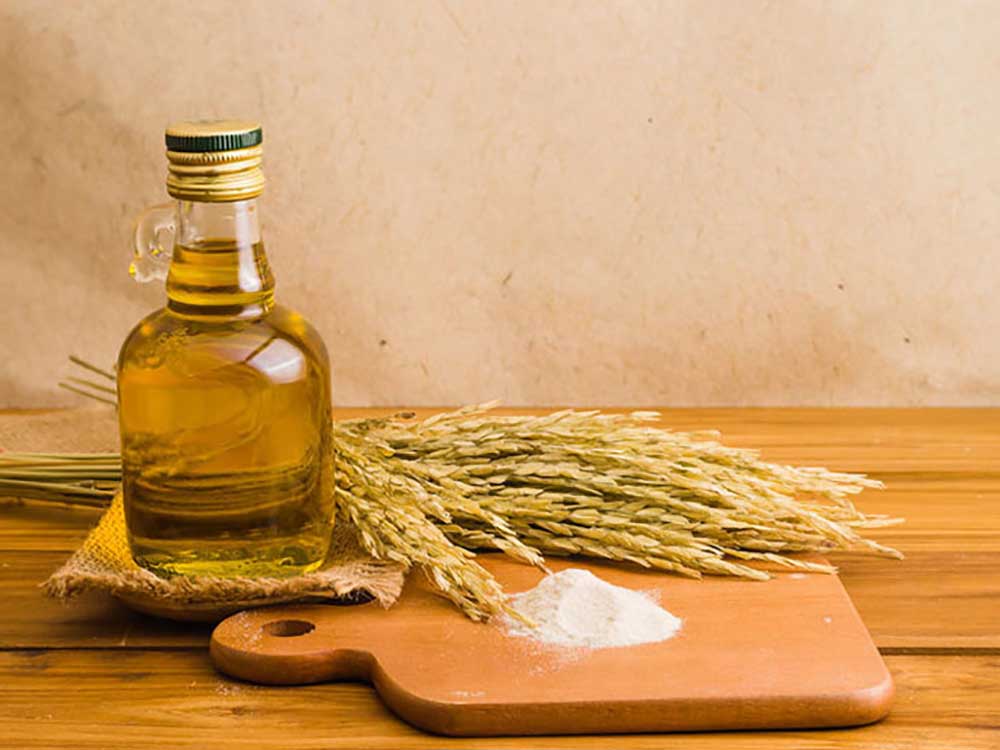 Gamma Oryzanol is the main active ingredient extracted from rice bran oil, which has been proven by world studies to be effective in preventing and stabilizing blood sugar. However, because of its low solubility, poor absorption, and low therapeutic effect in its raw form, it makes diabetics struggle to know how to use it to take advantage of the medicinal properties of this precious medicinal herb. to the maximum extent possible.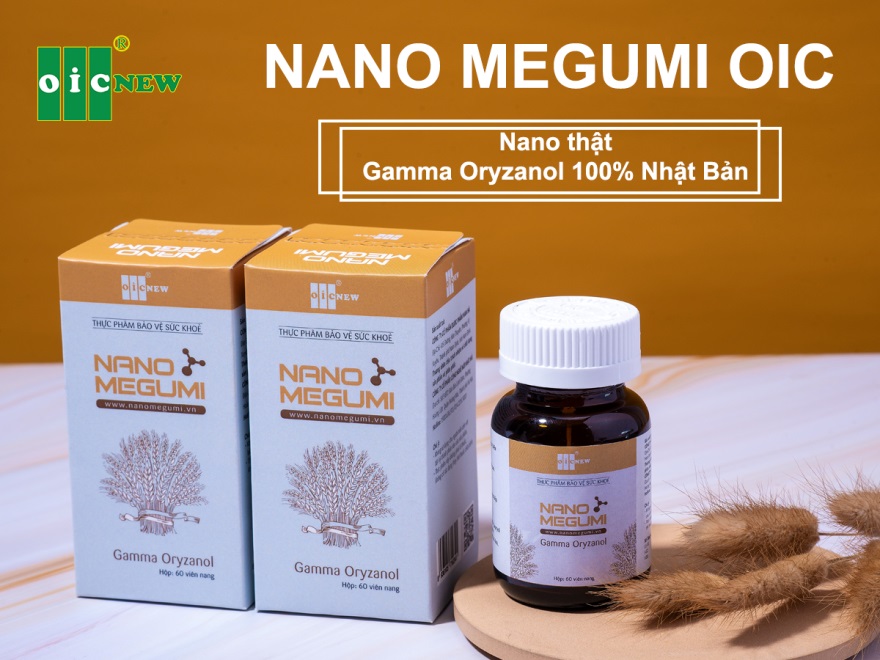 With its methodical scientific research, Nhat Hai New Technology Joint Stock Company is the first unit to successfully prepare Nano Gamma Oryzanol, which increases its effectiveness hundreds of times compared to conventional Gamma Oryzanol. With ultra-small, targeted nanoparticle size, Health Supplement Nano Megumi helps to reduce blood sugar and reduce the risk of cardiovascular complications caused by diabetes. Thanks to the source of pure ingredients imported from Japan, and the exclusive nano formula, Nano Megumi is a reliable, safe and suitable product for diabetics to choose for the New Year. now on.
Website: http://nanomegumi.vn/
Hotline: 1900 63 69 13
*This supplement is not a medicine and is not a substitute for medicine.