Succeeding in the information technology market, but with a passion for research and invention, Dr. Luu Hai Minh has ventured into the field of nanotechnology. He has helped elevate the value of dozens of valuable Vietnamese medicinal herbs into world-class products.
Dr. Luu Hai Minh, Chairman of the Board of Directors of Nhat Hai New Technology Joint Stock Company is considered as a model of a passionate scientist and a businessman with business acumen. With what he has done, it has helped Vietnamese intelligence raise new heights in the international arena.
Certain successes in the field of informatics
Although currently inventor Luu Hai Minh is known as the leader in nanotechnology in Vietnam, few people know that he has also been very successful in the field of information technology. He graduated as a Mechanical Engineer majoring in Automotive – Hanoi University of Transport and Majoring in IT at Hanoi University of Science and Technology.
Also while studying, he established Nhat Hai Company Limited (OIC). With continuous development, OIC dominated the retail market of computers and informatics equipment at that time and became a Senior partner for Cisco – USA, IBM – USA and Gold Partner of Microsoft – USA. Not only that, OIC has also developed the market for software solutions and has provided hardware packages for a number of hospitals such as Institute 105, Institute 109 of the Ministry of Defense.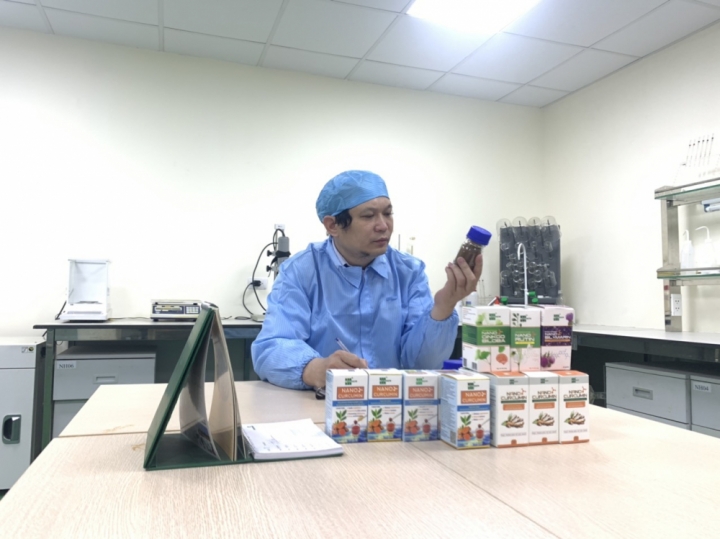 OIC also participates in both the foreign outsourcing market and online game development. OIC's products and solutions also won the Sao Khue Award of the Vietnam Software and IT Services Association in 2006 and 2009. In addition, OIC also won the Vietnam Gold Star Award for 5 consecutive years, 2008,2009,2010,2011, 2013. And OIC was honored to receive the Certificate of Merit from the Prime Minister in 2010 and the Third Class Labor Medal awarded by the President in 2012 for outstanding achievements in the IT field.
However, inventor Luu Hai Minh understands that he needs to have a success of his own, not just for OIC to be a distributor of foreign companies. So he entered the field of nanotechnology.
Aspiration to bring nanotechnology and Vietnamese medicinal herbs to international level
Earning a decent capital back, in 2009 OIC entered the nanotechnology market. Starting with the study of nano-extracted turmeric (scientific name is curcumin), Mr. Minh and his team found that even though it only accounts for 3% of turmeric's composition, after ultrasonic emulsification under high pressure, it distilled that precious essence. Curcumin after being emulsified reaches a smaller size than human cells, so it easily penetrates diseased cells to heal wounds.
After about a year of doing nearly 2,000 experiments and spending a large amount of money, businessman Luu Hai Minh and his colleagues have selected 10 samples that are equivalent to German nano curcumin products for testing at the National Institute of Control. national experience. In 2016, the process of preparing curcumin nanoemulsion system of the inventor Luu Hai Minh was granted an exclusive patent by the National Office of Intellectual Property (Ministry of Science and Technology).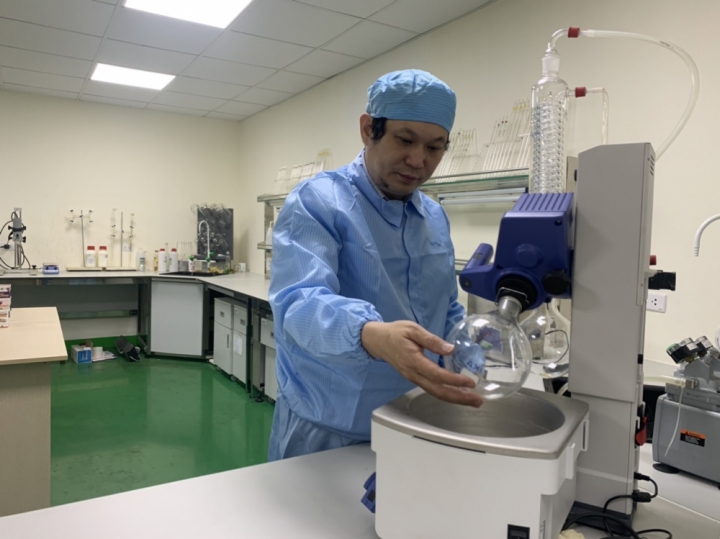 In order to specialize in the field of Nanotechnology research and development, on May 13, 2018, Nhat Hai New Technology Joint Stock Company established the Research Center for Natural Compound Nanotechnology – OIC NanoTech R&D with the aim of nanochemical products made from precious medicinal herbs of Vietnam such as cassava, cinnamon, red grape skin, milk thistle, flowers. The main task of OIC NanoTech R&D is to research and develop new products and produce raw materials for natural nanocomposite products to supply to the global market.
After many years of development, until now, OIC NanoTech R&D has been granted many useful patents. The products have also been brought to market. However, inventor Luu Hai Minh has always raised the desire to bring nanotechnology and Vietnamese medicinal herbs to the international level.
LIST OF PATENT
1. Patent No. 16095 on Process for preparing curcumin nanoemulsion system
2. Patent No. 24070 on Process for preparation of lutein nanoemulsion system
3. Patent No. 2490 on Process for preparation of rutin nanoemulsion system
4. Patent No. 2489 on Process for preparation of silymarin nanoemulsion system
5. Patent No. 2492 on Process for preparation of ginkgo biloba nanoemulsion system
6. Patent No. 2491 on Process for preparation of melatonin nanoemulsion system
7. Patent No. 2321 on Process for preparation of berberin nanoemulsion system
And more than 30 studies on natural medicinal herbs and other nanotechnology applications have been completed and are under patent registration