The story at Sharktank Vietnam is the first season with the billion-dollar deal of Nhat Hai New Technology Joint Stock Company with Shark Phu.
Nhat Hai New Technology Joint Stock Company, after 4 years of joining Sharktank, is now the leading S&T Enterprise in Vietnam successfully applying Nanotechnology in the field of Biomedical, specializing in research and production of Nano products from nanotechnology. Vietnamese natural medicine for health care. Currently, OIC NEW has 6 product lines of health foods, in addition to Nano Curcumin solution brought to Sharktank, 1 research and development laboratory, exclusive partners nationwide and successfully exported to Amazon. (USA), Singapore, Greece,…
Appearing at Shark Tank season 1 episode 4, Mr. Minh nodded to Shark Phu's "solid" investment, namely VND 5 billion in exchange for 15% of shares, with a commitment to profit 30% minimum and with mortgage conditions. While many viewers debated the reasonableness of the agreements in this deal, even saying that Shark Phu was more like a "creditor" than a venture capitalist, the main character – Mr. Luu Hai Minh completely different thinking.
Below is our live interview with Mr. Luu Hai Minh after the program was broadcast.
* Hello Mr. Minh. Can you tell us after the show aired, did your business change?
After only 2 days since Shark Tank aired, I received calls from 10 investors, proposing to invest with more favorable conditions than Shark Phu offered. For example, no need to mortgage a house, invest more money, committed profit rate less than 20%, etc., but I have not responded to an investor yet, because I respect what I signed with Shark Tank Vietnam.
In addition, we were proposed to become distributors by some overseas units in new markets such as Germany, USA, and Japan. Some domestic units have proposed to be new agents, but they want to buy it to mix in bran for shrimp and fish while my product is a health food for humans. I think maybe my product can bring some benefit to the seafood industry and this is the motivation for us to develop new products.
* Many people think that the conditions Mr. Phu gave him turned the form of investment into a loan, because there was a requirement to mortgage the property. What do you think about this issue?
I think Shark Phu's thinking is completely correct. There's nothing wrong with securing your financial interests against an emerging company that has just launched a product. From the time of filming until now, I don't think Mr. Phu is a "borrower" as commented on the internet, but a professional investor who has a "hot heart" and a "cold head". Benjamin Franklin once said, "If you want to know the value of money, go out and try to borrow some."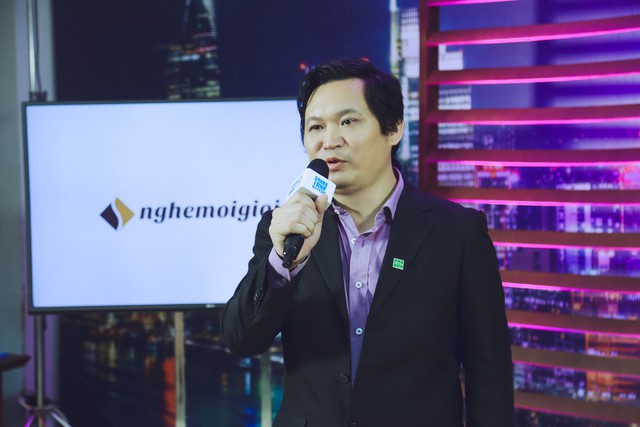 * With assets worth 15 billion dong, 2 billion dong in cash, and owning a house, why don't you take a bank loan instead of accepting this somewhat "lost" investment?
Mr. Phu and I are still in the process of negotiating, so I would like to answer this question after a while, when we have finished negotiating.
* Can you tell us a little bit about the content of the negotiation?
From the day of filming until now, there have been meetings between the two sides and we are coming to higher terms of negotiation between the leaders. But above all, we respect what has been committed with Shark Tank Vietnam.
Mr. Phu's three conditions: VND 5 billion for 15% of the shares, a commitment to a minimum profit margin of 30%, and a house mortgage is just a necessary condition of the deal. In my opinion, 4-5 more conditions are needed for the deal to be successful. And these conditions we are negotiating, so we have not disclosed.
* Many people think that he is on air just to do media, so what do you think?
I'm not on TV because of my face, it's not necessary. The important thing is that I want to get the product to people who need it, people with stomach problems, liver enzymes, colon problems. Many broadcasters don't even know what strengths and weaknesses their products have for Shark to invest in. I am someone who has been eating and sleeping with the product for many years to successfully research the product. I and my colleagues are still using Liquid Nano Curcumin every day for health care.
* Do you ever regret the decision you made?
I never regret any of my decisions, including the one on Shark Tank. In my opinion "I never give up".
You can watch the video detailing this shocking deal here
List of Health Supplement Nano OIC.