Recently, Nhat Hai New Technology Joint Stock Company has just launched a Nano product to help limit oxidative damage. Products used for people exposed to oxidizing factors due to chemicals and radiation, causing reduced resistance.
With the main ingredient is Fucoidan – a precious herb that has been proven to support people who have to undergo chemotherapy and radiation therapy.
Fucoidan – origin and medicinal properties
Fucoidan is a mucilage found in brown algae (brown seaweed) such as Kombu, Wakame, and Mozuku. According to science, Fucoidan is a high molecular chain polysaccharide composed of many monosaccharides called Fucose. It can be said that fucoidan is an active ingredient with natural ingredients, easily found in brown seaweed and most popular in Japan.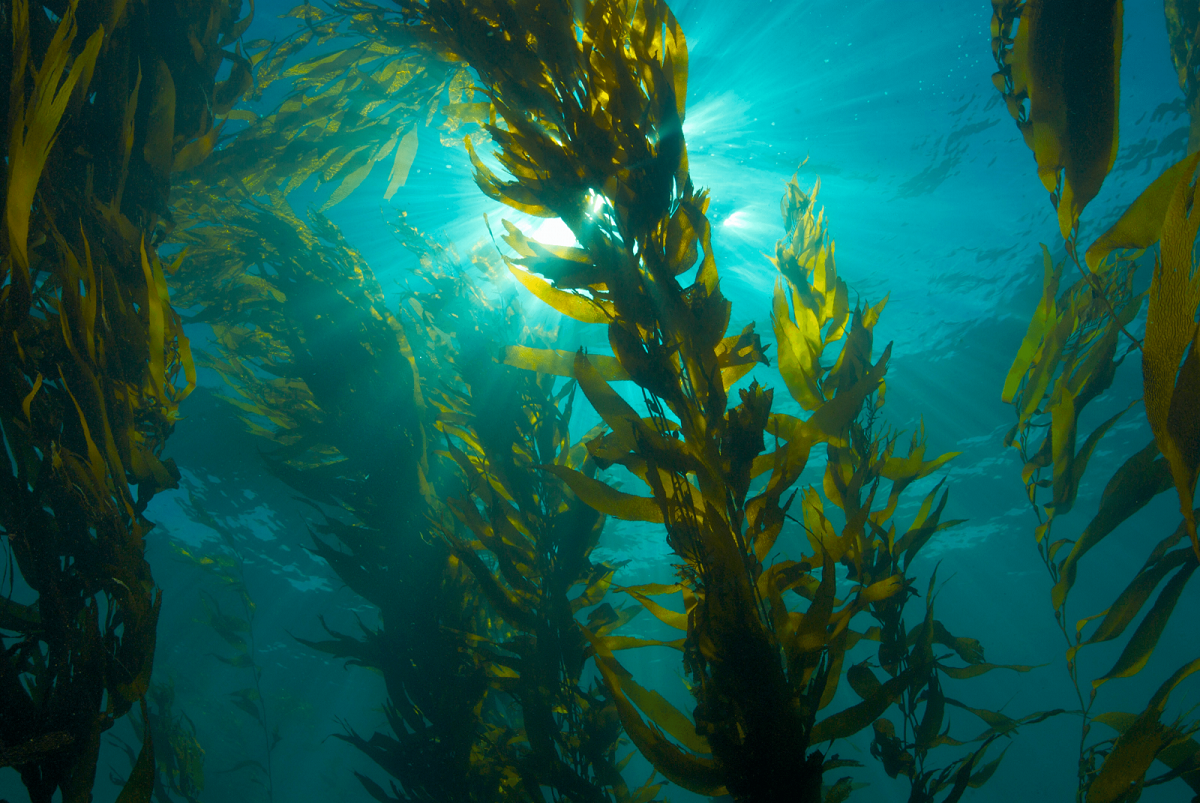 Based on the report of the Japan Anti-Cancer Society in 1996, Fucoidan is effective in supporting cancer prevention by various mechanisms. Fucoidan has been shown to have the ability to stimulate the immune system, induce Apoptosis (a process of cyclical suicide) on selected foreign cells, preventing their formation and growth.
Nano Fucolive OIC – New formula for chemotherapy people
Nano Fucolive is a new technology product line of OIC NEW that specializes in supporting people with poor resistance, people exposed to chemicals and radiation that cause oxidation. Fucoidan contained in Nano Fuclive product is Olifuco line – low molecular weight 500-1500 dalton has many times more absorption and bioavailability. This is also a line that has clinical trials on humans and is effective in supporting people new to chemotherapy and radiation.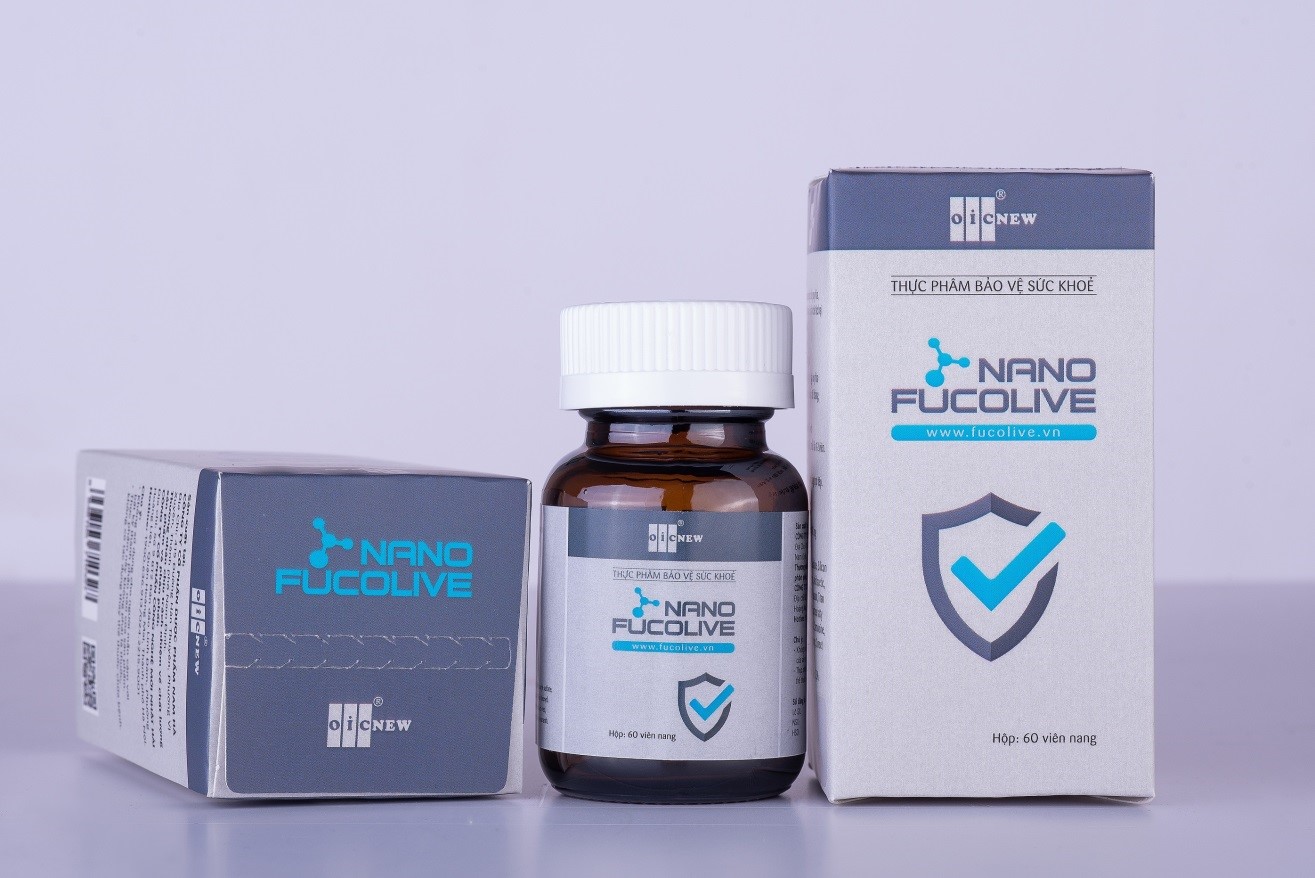 The uses of Olifuco series Fucoidan have been proven:
– Supports reduction, inhibits no progression, inhibits the supply of oxygen and nutrients to the tumor.
– Helps reduce the side effects of chemotherapy and radiation
OIC's Nano Fucolive with exclusive formula:
– Fucoidan: 490mg. With high purity brings benign, safe for users. The high content of Fucoidan in each capsule helps to improve bioavailability with a small dose, thereby saving costs.
– Combined with the ingredient Nano Resveratrol. Resveratrol (extracted from red grape skin) has the ability to support strong antioxidants, neutralize free radicals, stimulate the activity of antioxidant enzymes, stimulate immune cells… Strong anti-aging, regenerate new blood cells…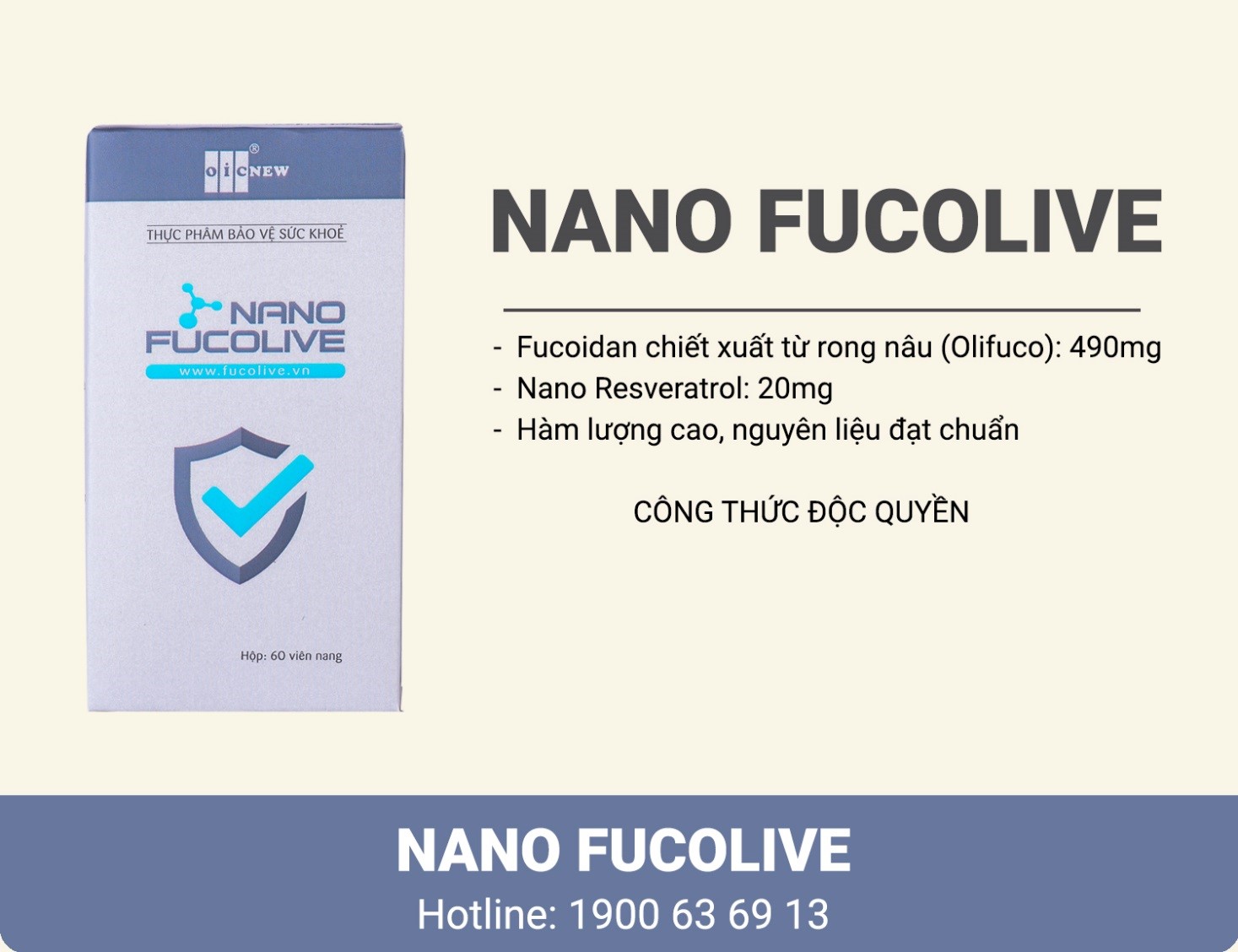 Uses:
– Support to enhance antioxidant capacity, enhance resistance
– Helps limit the harmful effects of oxidation
Users:
– People with low resistance
– People exposed to oxidizing factors due to chemicals and radiation cause reduced resistance
Advertising license No. 823/2021/XNQC-ATTP
* This food is not a medicine, it is not a substitute for medicine!