Science and technology are constantly developing, making strong strides in supporting the treatment of diabetes – a dangerous chronic disease. One of them is the application of nanotechnology when preparing pharmaceuticals.
What is nanotechnology?
In a word, nanotechnology is a technique related to the analysis and fabrication of molecular structures by reducing the shape and size to nanometers (nm). 1nm = 1 millionth of a millimeter.
Nanotechnology is being applied in all areas of life, from electronics, food to medicine. Many experts have called nanotechnology a revolution in medicine because of the great achievements that this technology brings to human health..
Clinical practice has proven that nano-sized medicinal molecules help increase the body's ability to absorb, thereby increasing the effectiveness of treatment as well as supporting treatment by hundreds of times.
Some of the preeminent effects of nanotechnology-applied health supplement and medicinal products are:
Absorbs quickly, no waste
Targeted impact
Does not affect other tissues or cells
Few or no side effects.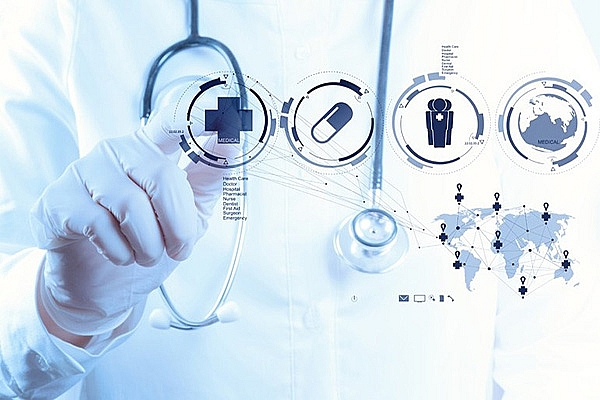 Nanotechnology is a revolution in medicine
Application of nanotechnology in diabetes support products
R&D experts of Nhat Hai New Technology Joint Stock Company, with 11 years of experience in research and application of nanotechnology in the preparation of natural medicinal herbs, have successfully prepared Gamma oryzanol at the nano level to produce product life of Nano Megumi.
Gamma oryzanol is the main active ingredient extracted from rice bran oil, which has been proven by many studies around the world for its effective use in preventing and stabilizing blood sugar. In developed countries such as the US, Japan, and Korea, this medicinal herb is also widely used.
However, Gamma oryzanol molecules have the disadvantage of being poorly absorbed because they are insoluble in water and easily decomposed by gastric juice. Therefore, the use efficiency is not high.
If so, shouldn't people with diabetes benefit from Gamma oryzanol?
The inventor, Dr. Luu Hai Minh – who holds more than 7 patents and useful solutions for health protection products using nanotechnology by the National Office of Intellectual Property, has diligently researched and found a superior solution: Applying nanotechnology to prepare Gamma oryzanol. Gamma oryzanol molecules are analyzed at a very small nanoscale, only from 20-50 nm, easily soluble in water, easily permeable to cell membranes. From here, Gamma oryzanol combines with other special ingredients produced on modern technological lines to ensure all quality criteria, to produce Nano Megumi products.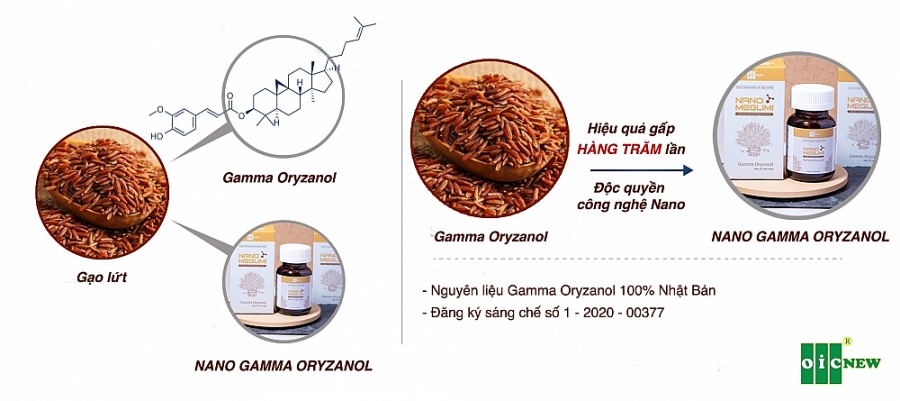 Gamma oryzanol has been researched and developed into Nano Megumi
Gamma oryzanol in Nano Megumi easily crosses the digestive barrier, is not destroyed by gastric acid, easily enters the intestinal tract, precisely targets the injury site and heals. As a result, the effectiveness of using Nano Megumi is not only high but also sustainable and long-lasting.
When blood sugar levels are ensured, diabetes is well controlled, will prevent and limit dangerous complications, and the patient's life will also be longer.
What are the benefits of Nano Megumi, who should use it?
Nano Megumi has special uses:
Hypoglycemia (due to promoting insulin secretion, increasing insulin sensitivity)
Reduced risk of diabetes complications (due to safe blood sugar control)
Antioxidant (protects cells, avoids oxidative reactions).
People who should use Nano Megumi are:
Diabetics need to control blood sugar
People with diabetes want to prevent complications, especially cardiovascular complications
People with high blood sugar levels want to lower their blood sugar to a safe level.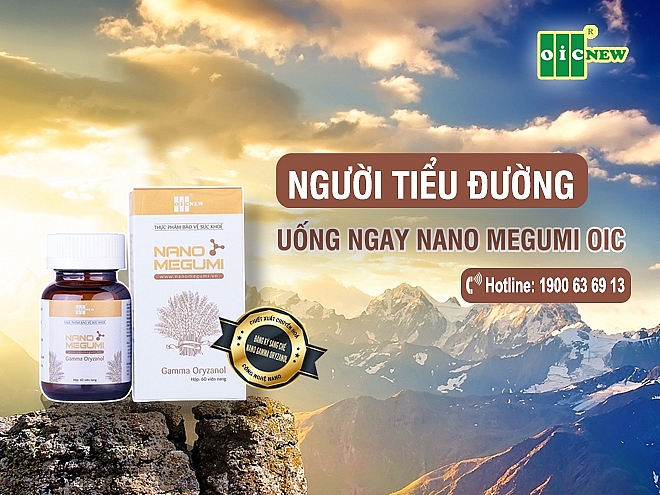 Nano Megumi is a product specifically for people with diabetes
Where can I buy Nano Megumi??
Health Supplement Nano Megumi has been patented at the National Office of Intellectual Property, registered for product quality standards, and sold at agents nationwide.
If you need more advice on products or diabetes conditions, you can contact Hotline 1900636913 for free, timely advice.